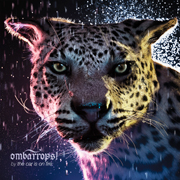 ARTIST: The Car Is On Fire
TITLE: Ombarrops!
DATE: 2009/10/7
FORMAT: CD
PRICE: 2,310yen

THE CAR IS ON FIRE " Ombarrops! "
TTR-420CD \2,310

ジョン・マッケンタイアと二人三脚で完成させた別次元のアートロックサウンド!! ワルシャワのTahiti80、Phoenixなどと謳われた人気者The Car Is On Fireがトータス/シー・アンド・ケイクのジョン・マッケンタイアを得て一大進化を遂げた!ジョンのSOMAスタジオにて二人三脚で完成させた待望のサードアルバムはセカンドまでのファンを尻目に全く新しい次元に到達!賛否両論間違いなし!ただ、MGMT、METRONOMY らの隆盛で始まったニューロックはCut CopyやMGMT,Passion Pitらと共にこのThe Car Is On Fireを主役の座にすえる!


Track Lisiting:
1. Death of a Customer
2. Ombarrops!
3. Cherry Cordial
4. Strawberries
5. Usignoli Celesti
6. Evacuation
7. Let's be Friends
8. Manual
9. "We're Doing Fine, Minerva"
10. A Song Like No Other
11. baby Baby
12. "Swedish Samba, Swedish Love"
13. What Makes Me Cry
*bonus Track for JP only




FOR FANS OF
Tahiti 80, Phoenix, Axe Riverboy, FPM, Pizzicart Five, fugu, Albert Hammond, Jr. Black Kids, MGMT, Cornelius, Jack Johnson, Vampire Weekend, Roughtrade, Benjamin Diamond




Ombarrops!