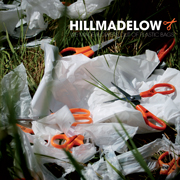 ARTIST: Hill Made Low
TITLE: We Made Flowers Out Of Plastic Bags
DATE: 2008/2/20
FORMAT: CD
PRICE: 2,300yen

HILL MADE LOW
" We Made Flowers Out Of Plastc Bags "
TTR-306CD \2,300

"無機質なプラスチックから生まれる鮮やかな花々"サンプラーやシンセなどエレクトロ ニクスを多用するプラスチックな楽器から生み出されるのはカラフルで暖かく鮮やか なポップソングたち。ビョーク(マドンナ)のプロデューサーGuy Sigsworth も「エレク トロポップの新しい形」と大絶賛するフランス/ オランダのHill Made Low(ヒル・メイ ド・ロウ)。昨年Styrofoam、Hood、Solex, Kettel ら豪華面子によるAt The Close Of Everyday のリミックスアルバムにも参加して一躍界隈の話題を総ざらいした「キャッチーな"歌"すらサウンドを彩る一部分でしかない」なるHML 流ポップ・コンセプトに注目!

ボーナストラックにdiaLect(現

unstatuesque

のリミックス収録)


Track Lisiting:
1. Misunderstood!!
2: Friends In High Places
3. Tricky game
4. Play As you like
5. Camouflage
6. Pillowtalk
7. We are all machines
8. lets's eat sand
9. Where are you now
10. Alive In '45*
11. camouflage* (remix by diaLect/unstatuesque)*.
*bonus Track for JP only



FOR FANS OF
Styrofoam,Postal Service, Her Space Holiday, Lali Puna, Plastic Operator, Hood, Solex, Diefenbach, Kettel, Electric President, Anderson, Paraele Stripes, YMO, At The Close Of Everyday, mormo, DNTL, Boy In Static